Careers For Teachers – Teach Preschool
Some would say that being a preschool teacher is more than just a job, it is a calling. As a preschool teacher, one holds responsibility of raising the next generation of leaders at their earliest stages of education. With this, a preschool teacher educates some of the most elementary information to those at tender ages through a very gentle approach so that the students may learn quickly. Some of these concepts would include the alphabet, counting, nursery rhymes and basic language skills.
The most important thing preschool teachers should teach their students are values. Parents would rely on their children's teachers to teach them about that. With that, a teacher has to be very responsible and should know how to discipline. More than that, a good preschool teacher should be an ideal model for her students.Since preschool teachers in general would cater to those who are around 4 to 7 years of age, a different approach is used. Preschool teachers should know what they are handling, these are very young children and with that, they have to understand them fully. While this job may seem very enjoyable especially for those who enjoy being with the company of young children, this job can also by physically and mentally stressful at times.
Careers For Teachers – Day To Day Tasks Of A Preschool Teacher
Unlike teaching in other levels, the essence of preschool teaching is actually about molding your students into better people and helping them develop a character that would make schooling easy for them later on. With this, a teacher has to be well rounded. A preschool teacher must not focus on the skills that students will learn in class but rather, what kind of children they will be once they graduate. This is why preschool teachers pay more attention to their students as to how high school teachers would to their students.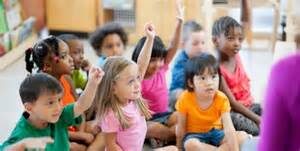 Day to day tasks would involve some exercises that are fit for students in that age, whether it is physical exercises, math enhancing exercises, language development or social development and a whole lot more. With each activity, preschool teachers should be instilling values in their students.
Careers For Teachers Training And EducationIn order to become a teacher, one must pass a licensure exam for teaching. The best course to pursue if one seriously wants to become a preschool teacher is a degree in education; some schools would even offer courses in preschool education. However, those who have finished other degrees can also be teachers as alternative licensure exams are available for them to take.The licensure exams and other requirements may vary depending on the place and the rules governed. Sometimes, preschool teachers may not need a bachelor's degree. Those with college degrees can work up to grade three if they desire and are also entitled to additional pay however, some would prefer to stick teaching preschool.
Most preschool teachers actually learn the concepts after they have been able to practice their professions thus it can be said that the more experience a teacher has, the better that teacher is.
Careers For Teachers Outlook And SalaryThere were around 437,000 preschool teachers in the US alone in 2006. Just as the total population is rising, so is the demand for preschool education. This opens up more opportunities to those who wish to pursue careers in it.
The average earnings for preschool teachers would be around $25,800. Pay would depend on the school and on the area of where the school is.