Elementary School Teacher – Elementary teachers play a very important role in developing children anywhere between the ages 6 and 13. They are responsible of giving the children skills needed in order for them to grow up into responsible professionals. Excellent teaching skills are basic in order to become an elementary teacher as in this job; they are responsible for giving children skills that they will have to use later on in their education. Students rely heavily on teachers and with that, elementary teachers are expected to provide an ideal environment for good development of students.
Elementary teachers would need to take a different approach in order to be effective. Instead of just using just one method which for most cases would only be lectures, elementary teachers would need to use a good variety of activities such as games, music, art, film viewing, books and recently computers. A variety of activities would really help in keeping the students interested in classes as well as give them a venue for practicing and developing their skills and their characters.
Elementary Teachers Requirement
In every place, teachers are required to have a certification of which they can obtain by passing a certifying exam. They need not be graduates of education however; they would be required to take some units in education plus they have to practice teaching for a span of time. Unlike other professions, elementary teachers would have to renew their licenses once in a while. There is also news that soon, teachers would be required to pass standards that rate performance.More than the basic education and training, it is very important for elementary teachers to have a keen interest in developing children. This would mean that an elementary would not only educate a student about the subject he or she is teaching but with a lot of other things such as values and principles. Excellent communication skills and sociability are also required in order for elementary teachers to be effective in carrying out various tasks required in their jobs.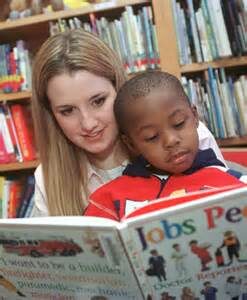 Elementary School Teacher Job OutlookWith an increasing population, it is expected that there would be a continual increase of demand for elementary teachers as long as the population is increasing but because of limited budgets for most institutions, this rise in demand might also have limits. Another reason why demand may increase is because a lot of elementary teachers are retiring and expecting to retire making more room for younger teachers to take their places. The number of teachers now which is and estimated 2,215,00 is expected to increase to around 2,500,000 in 2016.
Elementary School Teacher Salary Information
Elementary teachers can earn anywhere from around $43,500 to $48,600. Top earners in this field would earn around $67,500. Median earnings for elementary teachers would be $47,600.