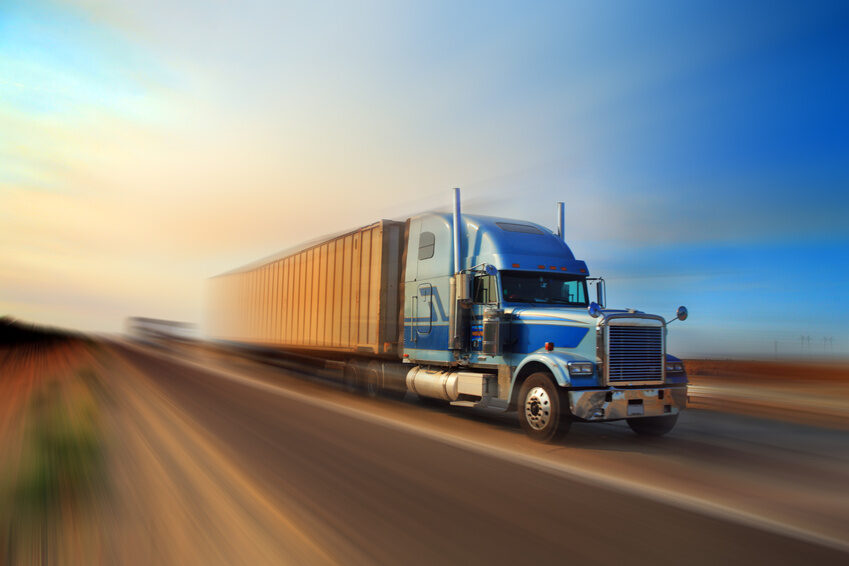 Starting a small trucking business is the dream of many drivers who are behind the wheel of a big rig. This dream is obtainable for most, and even though it will require a lot of hard work, it is not as difficult as most people assume it is. If you have ever thought it would be great if you could start a small transportation business of your own, keep reading to find out exactly how to do it.
Thinking of running a business? Then you must go for transportation business which has a broad prospect ahead. You can say transporting business is an evergreen business which will never die. This can be said because transportation is needed all the time.
Starting your own trucking company takes a knowledge of transportation as well as a fundamental understanding of running a sound business. If you think that being successful simply means that you're spending all of your time on the road, then think again. You can only achieve your goals if you learn to manage your driving with your business.
Having a good trucking business takes more than a simple knowledge of making profitable hauls and how to control costs. You need to have a strong understanding of sound business principles and a willingness to learn about many different aspects of business that you may not have experience in. When your business grows you can hire others to do your accounting, contracting, and so on, but with a rudimentary understanding of these functions you can achieve higher levels of success.
Getting yourself a transportation service business is often a terrific and smart solution to earn profits while doing work that you really enjoy doing. There are various things to explore before starting. Provided that you create a good plan, you can be running a powerful winning business enterprise in record time. Keep in mind the instructions and suggestions provided in these secrets.
Decide what kind of freight your trucking business will handle. Some freight may require specialized refrigerated trailers, while other freight may require the use of flatbed trailers. Most types of freight can be shipped using a standard truck trailer, but if your freight does require a special trailer, it is important to identify this before you acquire any equipment.
Since, we were discussing about transportation business, we must talk about some of the factors which can contribute to a successful business. One of the basic factors is choosing a niche. You must know what exactly you are going to do when it comes to the trucking business. Whether it is the leasing out the trucks or outsourcing the truck to other trucking companies or whether you are going to give out the truck you own for hired purchases. You must also know if you are getting into short distance business or long distance business. If one is going for transportation, one needs to know what kind of goods one is going to haul for, whether they are liquid goods or solid goods.
To be successful in the trucking business takes ability, resourcefulness, energy, effort, and most of all cleverness to keep updated with all the government and state rules, laws and laws. Simply driving down the road, though crucial, is merely a component of the sector. Effective truck drivers have done their homework and discovered how all the ins and outs of the transportation service business.
The obvious expenditure in owner operator trucking is the truck and trailer. If you already drive, it is likely you know how much these may cost and how much it costs to keep them running. If you drive for other people, it's not necessary to worry about the expenses; however when you own your own private truck or trucks, all those things are going to come out of your pocket. You will find huge benefits to running your own personal vehicle; however, therefore once you discover the amount you need to get started, you need to find the appropriate capital to get up and running.
The truck alone is going to cost more than the house you live in, at least in many instances. You could find something used or inexpensive, but it really varies according to your financial position and what you want. Would you like to pay for motels or would you like to have a truck with a sleeper? Which do you think might save you money in the end? Take those things into consideration when you go in the market to purchase your truck for the owner operator trucking operation. Shop around, just as with any big purchase, to see where you get the best deal for the truck that you need to work comfortably.
Besides the truck you need for owner operator trucking, you also have to have money to get started. You may want to find a credit card with a large credit limit to manage the needs you have while you are away from home. This will work well for gas. You will spend lots of money on gas, something you might not have had to think about before. Now that is your worry. You might also need to have plates, insurance, and all of the essentials to keep a large rig working. You also want to have room for emergencies when you're far from home.
If you are into trucking business, it is important that you are aware of the information on how to get contracts for the trucking business. Usually, getting contracts from companies allow you to get big time customers. A mobile phone with an especially good plan is also going to be a necessity with your new owner operator trucking endeavor. You never want to be without one when you are away and on the road. Instead of getting your trip from your boss, you are now going to be getting and working out the particulars on your own trips.
You are going to bring in more money, but you are also going to be doing more to keep your own business up and running without problems. Trucking can be lucrative; however you have to remain on top of everything.
With a small trucking business, you will be working as an independent truck driver providing shipping and transportation services to various clients. It can be a highly profitable business with huge potential for income and expansion.