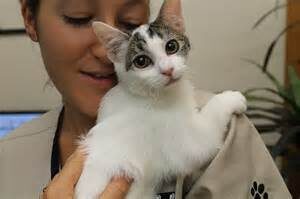 Veterinary Technicians Career: What Do Veterinary Technicians Do?
The work of a veterinary technician is very much like the work of the nurse, except that the duties are limited only to veterinary functions. They work under the supervision of veterinarians to perform duties in the laboratory and in the clinic. Veterinary technicians are also expected to be able to give expert advice to animal owners and assistance to the animals.
This job is well suited for animal lovers as the job would really involve constantly getting exposed to animals as well as being able to interact with them. Technicians do some duties such as comforting the animals, treat ailments, and ease discomfort in the veterinary clinic so that the veterinarians would be more effective in carrying out what they have to do. Although the job may seem very much enjoyable, especially for animal lovers, it also has its challenges. Veterinary technicians are also faced with a lot of physical and emotional challenges in relation to caring for animals.
Veterinary Technicians Career: Day To Day Tasks Of Veterinary Technicians
Generally, the duties of a veterinary technician are based on location and on training. With that, veterinary technicians are also expected to perform some tasks such as conducting medical tests, taking blood samples, analyzing test results, and assisting in procedures and in dental work. Since most veterinary technicians are based in private offices, they are usually accustomed of working with just one type of animal such as horses only, dogs only or other domestic pets.Another essential skill for veterinary technicians is for them to be able to establish that certain connection with the animal being treated. To be effective in their job, they must learn how to communicate. This skill would also reduce the chances of accidents as hurt or provoked animals can be unpredictable in most cases.
Veterinary Technicians Career: Requisites In Order To Become A Veterinary TechnicianGenerally, one would need a degree in order to become a veterinary technician. This could either be a 2 year course or a 4 year course.Taking an associate's degree in veterinary technology is one of the most popular paths of landing a career in the field. Programs in veterinary technology that are offered would practically equip a graduate with the necessary skills such as animal anatomy and physiology, animal parasitology and veterinary office management.Generally, one is required to pass a credentialing exam which is followed by coursework. Once certified as a veterinary technician, one can start applying for jobs in the field. After being hired, the most common things that veterinary technicians would do are continuing their training under the supervision of a veterinarian while learning office policies on the job.
Veterinary Technicians Career: What To Be ExpectingWith the rapid growth of the pet industry, it is expected that there would also be more opportunities for veterinary assistants. In fact, it is expected that there would be an additional 26,000 slots for this industry that would be opened in 2016, this rate of which makes the occupation one of the fastest growing occupations.On average, veterinary technicians have average annual earnings of $28,920 according to a study done in 2007. Average hourly earnings were around $14. Some of the highest paid veterinary technicians are those who work for the federal government which would earn around $43,400 annually and those that are veterinary pharmaceuticals and medicines that on average earn around $42,240.
While those that fall under these situations earn the highest, the majority of all veterinary technicians work in private veterinary clinics.