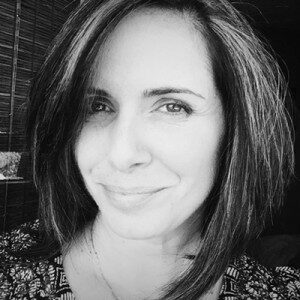 Christina Rasmussen is on a crusade to change the way we live after loss.
As the founder of Second Firsts, Christina spends her time speaking, coaching and helping thousands of people to rebuild, reclaim and re-launch their whole lives — using the most powerful tool for personal reinvention: the human mind.
Before creating Second Firsts, Christina worked as a therapist and crisis intervention specialist, but after losing her husband to colon cancer, Christina experienced the agony of sudden loss, firsthand. With two daughters in tow, she began the tender process of transforming her tragedy into a new career, a renewed sense of purpose, and a life of joy and laughter. Second Firsts was born.
Christina's personal story and fresh approach to life after loss has garnered international attention. She's been featured as a Woman Working to Do Good in the White House Blog and was named the Leading Mom in Business by StartupNation.
But, as she points out, "This has never been about my story. I don't want to be a phenomenon. This is about the work of Re-Entry. It's about choosing to dance, laugh, love and live again."
Christina's first book, Second Firsts: Turning your loss into a launchpad , will be released by Hay House in spring 2013. She'll also open the doors to her new social network, The Life Starters, in mid-2013.