The Future Hunters Executive Vice President & Chief Operating Officer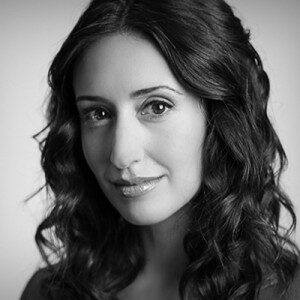 Erica is Executive Vice President & Chief Operating Officer of The Future Hunters, one of the world's leading futurist consulting firms. She evaluates emerging social, technological, economic, political, demographic and environmental trends – and identifies the strategic implications (the "So what?") of those trends for several of the most influential Fortune 500 companies, trade associations and public sector clients. Erica's ability to identify patterns, think critically and analytically, and translate that into actionable strategies is what has made her an invaluable asset to clients.
Erica frequently speaks to a wide range of audiences about global trends that are shaping the landscape today. She has also authored numerous articles, book chapters, and industry white papers on cutting-edge, future-focused topics. A frequent columnist and blogger, Erica is recognized in the industry as having a unique, innovative and fresh perspective.
Erica currently serves as a Board member on the Career Advisory Board presented by DeVry University, and sits on the Advisory Board of the Young Luxury Marketers' Council. She was also chosen as one of the first Susan Schiffer Stautberg Leadership Foundation Fellows, and for four years served as Chair of the Adjunct Board of Directors for ThinkQuest NYC, an organization that brought technology to underserved New York City students.